Georgetown university Law center
imbecile
professor

Chris Brummer




("DR. BRATWURST")



600 New Jersey Avenue N.W.
Washington, DC 20001
Telephone: 202-662-4191; eMAIL: cjb84@law.georgetown.edu
(source: school website)
contact cHRIS BRUMMER: a RIDICULOUS DEGREE in "germanic Studies" – SINGING German opera, BEDDING NAKED EUROPEAN WOMEN OR MEN, drinking beer, COOKING BRATWURST SAUSAGES DURING Oktoberfest…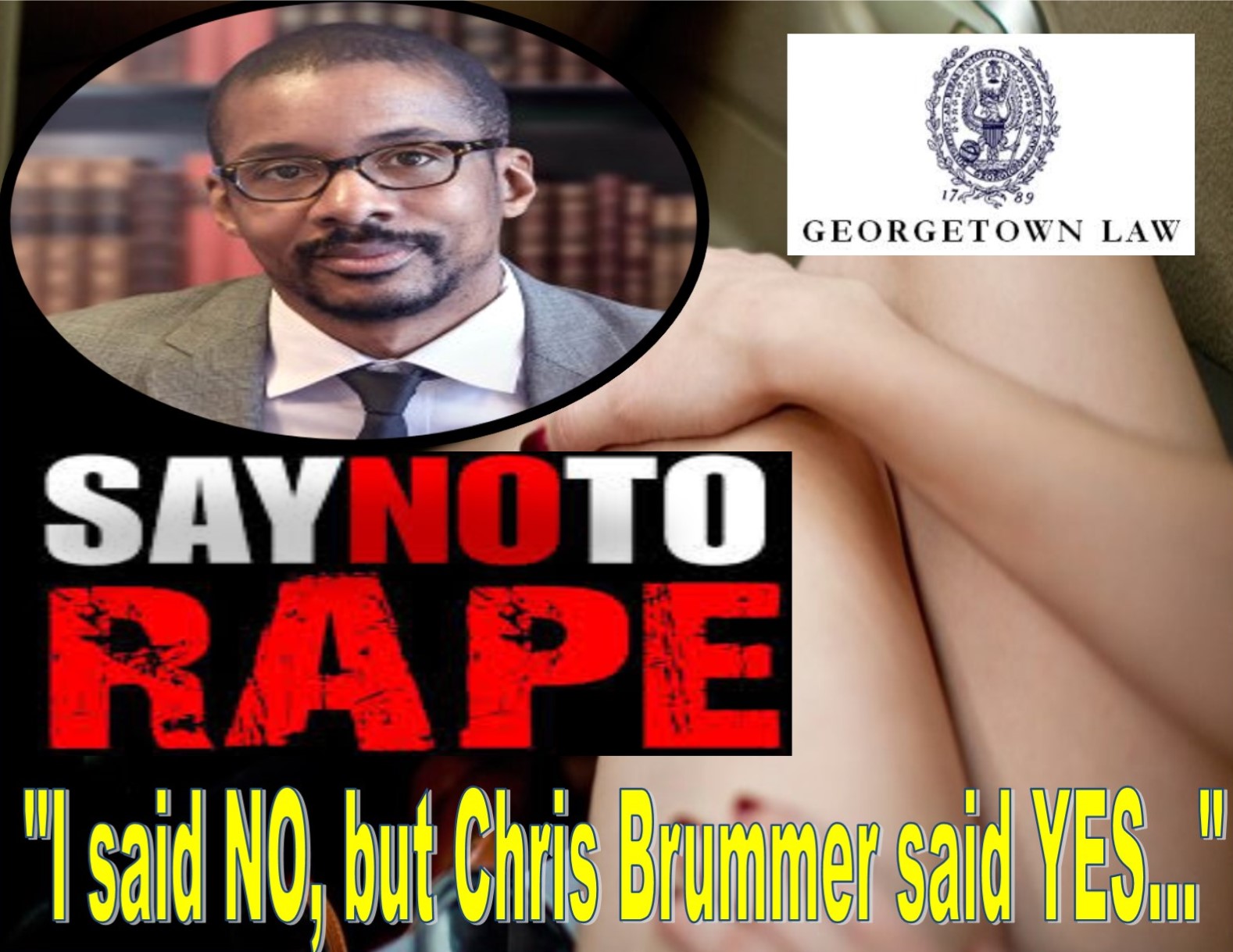 Fraud, Lies, Georgetown Law 'Professor' Chris Brummer, Rigged FINRA NAC Sued for Fraud, Defamation
CHRIS BRUMMER, the controversial Georgetown University law professor known as Dr. Bratwurst – thanks to his ridiculous degree in "Germanic Studies," is the latest "catfish" ensnared by Trump in the president's sweeping campaign against fraudsters and bureaucratic incompetence.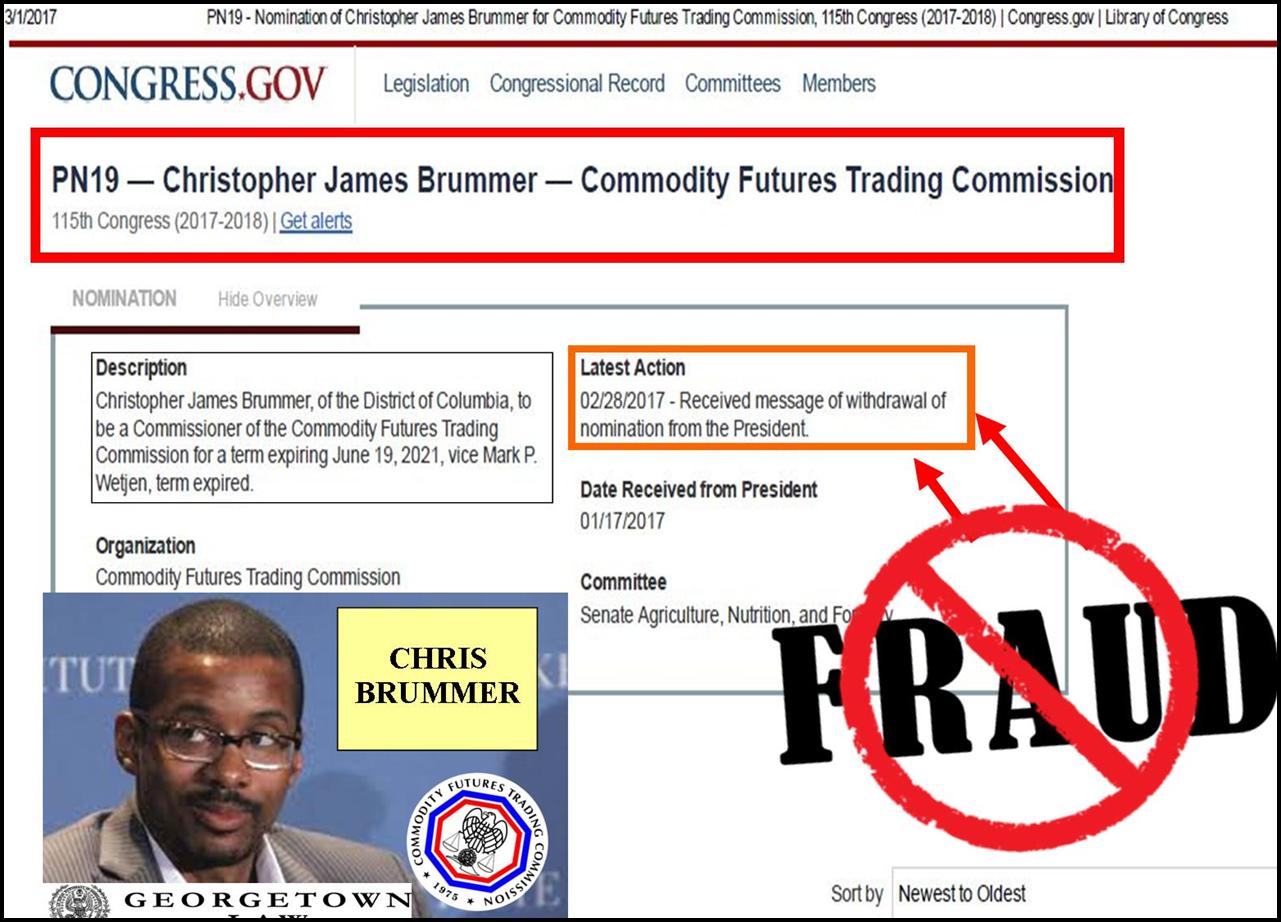 In February 2017, President Trump issued an order withdrawing a highly unqualified Obama "leftover" CFTC nominee, the notorious Georgetown Law Center imbecile professor CHRIS BRUMMER. Trump is right: Chris Brummer is dirty. Backed by the criminal Michael Milken and Milken's large contributions to the Democratic Party Campaign Committee, Chris Brummer bought a nomination to the Commodity Futures Trading Commission (CFTC) in 2016.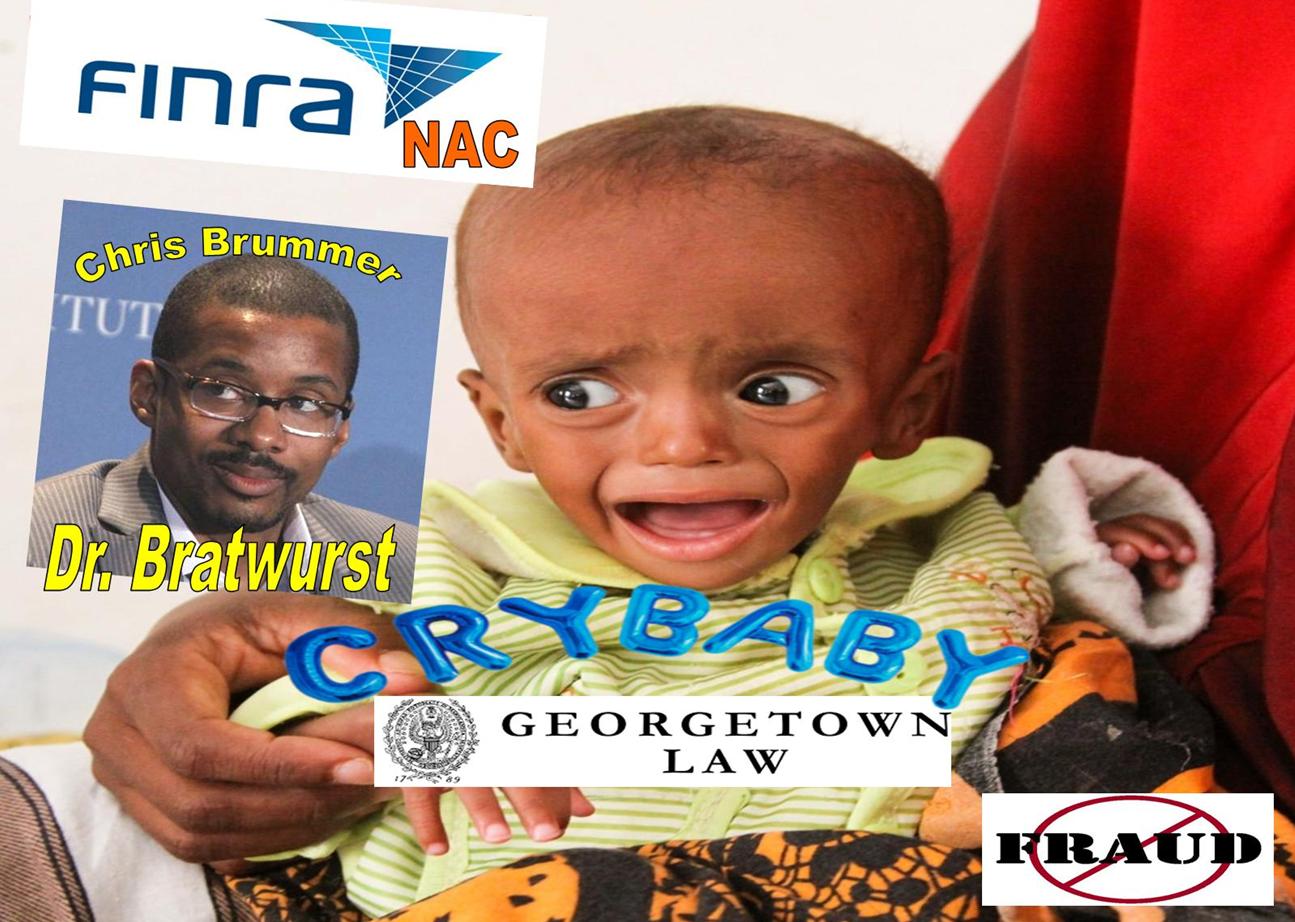 But the U.S. Senate quickly reacted to reject Brummer, without ever holding a vote – a characteristic manifestation of a completely unqualified nominee. Without the Senate support, Chris Brummer's political aspiration remained an "aspiration," or more precisely, a fiction in a fantasy land. Read more: SENATE REJECTS GEORGETOWN PROFESSOR CHRIS BRUMMER CFTC NOMINATION, DR. BRATWURST "BURNED" IN FRAUD.
"The government is full of waste. Chris Brummer is the obvious trash for the dumpster," said a source inside the Trump White House.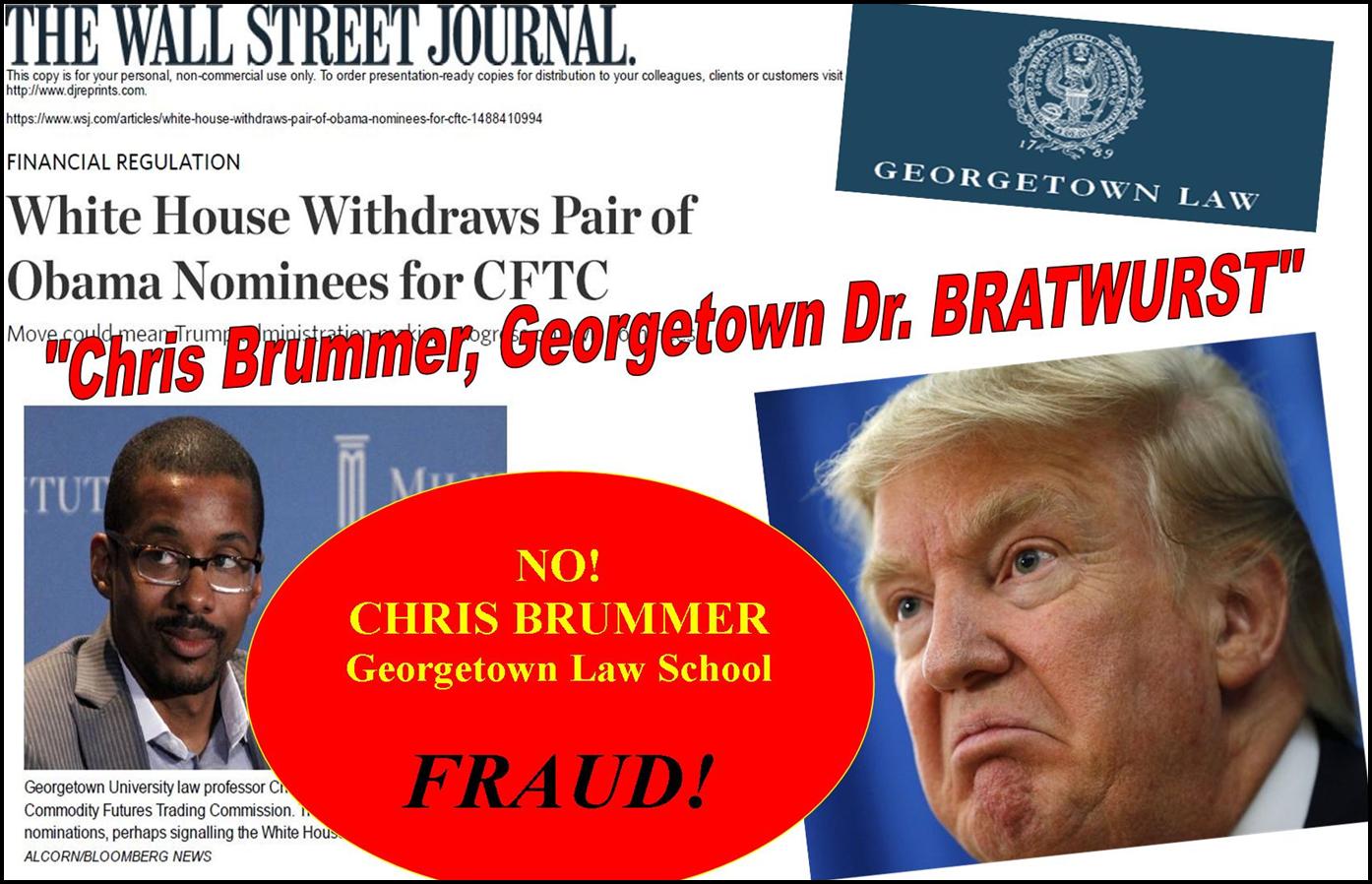 "HI, PROFESSOR CHRIS BRUMMER, DR. BRATWURST, A RIDICULOUS PHD IN GERMANIC STUDIES… A HIGHLY UNQUALIFIED PHONY."

READ MORE: TRUMP, FRAUD, NEPOTISM DOOM GEORGETOWN PROF CHRIS BRUMMER CRYPTIC PATH TO CFTC

READ MORE: GEORGETOWN PROFESSOR CHRIS BRUMMER SUED FOR FRAUD, BROKER TALMAN HARRIS FIGHTS FINRA NAC 'MEAT GRINDER'